May 20, 2021
Posted by:

Morgan Ayres

Category:

Cafe, Restaurant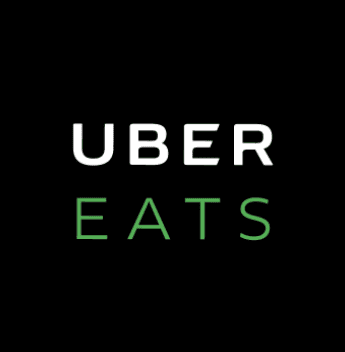 How to Best Leverage Third-party Delivery Services to Turn a Profit in Your Restaurant
In Canada we are finally seeing the covid vaccine being administered across the country. Even the best estimates have most of the country immunized by September. That leaves a large portion of 2021 with limited capacities and thus limited sales from dine-in. You must continue to leverage pick-up and delivery to turn a profit and survive.
Many restaurants saw on increase of at least 50% in online orders during the pandemic. Many experts are also predicting an increase after the pandemic as users were able to experience great food at home, with little or no hassle or fees.
As restauranteurs we know the large fees and costs associated with using these apps. On average 20-30% of revenue is eaten away by the team you calculate total fees. In other words, how customers order delivery greatly affects your profitability. Third-party vendors offer ease and convenience, but these come at a cost.
Between fees, losing the ability to capture valuable customer data, and giving up control over your brand's look and feel, the costs of working with third-party delivery services can be hard to swallow. They also eliminate future opportunities for your restaurant to increase revenue.

We recommend, regularly checking in on your finances so you have a clear idea of how much cash you might actually be losing on third-party delivery. Then, devise a plan to recoup those costs.
Here are our suggestions for how to offset third-party delivery fees and direct that revenue back into your pocket!
Increase prices strategically: Offset the high fees by raising your prices on third-party delivery sites and keeping prices lower on your website's online ordering platform. This offsets the delivery fees for those who still go through a third-party and incentivizes them to instead order directly from you.
Transfer Online Delivery Orders to pick-up, patio or lower fee Delivery Apps: Do you have a system to encourage your customers to NOT use the delivery apps, but still be a great regular customer? If you do not, now is the time. An easy way to do this is to advertise your lowest fee app, through all of the other apps and encourage customers to order from there. You may also offer an incentive for dine-in or pick-up orders to encourage customers to choose these. A simple post card or message on the takeout bag can drive these transactions from other orders.
Limit the menu: Take off the most popular items from your third-party menu and offer them only on your own online ordering platform. Market those items as only available if the guests order directly from you. You may also limit the orders on the delivery apps to those items that make you a healthy profit that covers the added fees.
Add loyalty: Guests love rewards. Integrate your first-party delivery program with your loyalty program so guests can earn points and rewards with every order.
Add Alcohol: Some municipalities have now allowed restaurants to delivery and add-on alcohol to their pick-up and delivery orders. If your city has, take advantage of this while you can! Be sure to check your local laws and regulations on pricing and access.
For more on how to best pivot and adapt to high delivery fees and rising costs, engage with our team to find out how we can partner with and support you and your team! Email us today at Morgan@hospitalityconsulting.co