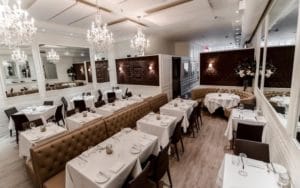 Proper and strategic holiday planning can lead to amazing sales, revenue and profit! Are you maximizing your Holiday sales potential?
Easter is just around the corner – here are some tips and tricks to maximize revenue in your hospitality business!
Plan Easter-specific menu items and promotions that can attract customers, such as Easter brunch or dinner specials and Easter-themed desserts.
Optimize your website with Easter-related keywords, such as "Easter brunch" or "Easter dinner", to help customers find you when they search online.
Update your website with Easter-themed images and graphics to create a festive atmosphere and entice customers to visit.
Promote your Easter menu and specials on social media channels, including Facebook, Instagram, and Twitter, using relevant hashtags and tags to expand your reach.
Send out email newsletters to your customer base to promote your Easter offerings, including menu items and specials, and encourage them to make reservations.
Partner with local hotels or event planners to offer package deals for Easter brunch or dinner, which can help you reach a wider audience and boost sales.
Decorate your restaurant or café with Easter-themed decorations, such as flowers and Easter eggs, to create a festive ambiance.
Train your staff to provide excellent customer service during the busy Easter period and ensure that they are aware of the menu items and specials.
Ensure that your restaurant or café is well-stocked with the ingredients and supplies you need to cater to the increased demand during Easter.
Offer online ordering and delivery options to make it easy for customers to enjoy your Easter specials from the comfort of their homes.
To learn more about leveraging promotions around holidays and maximizing sales for your restaurant or café, reach out to Vancouver's best hospitality consulting agency by emailing Morgan@Hospitalityconsulting.co to schedule your free consultation today.
Pinnacle Hospitality Consulting Agency can help you provide value to your customers while ensuring your business is profitable – Check out our website here: hospitalityconsulting.co