March 20, 2023
Posted by:

Morgan Ayres

Category:

Cafe, Restaurant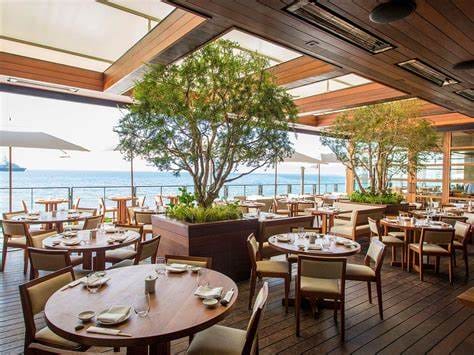 How to Get Your Restaurant or Café Ready for Patio Season: Tips and Tricks
SPRING IS COMING! And so is patio season!
As the warmer weather approaches, it's time to start thinking about preparing your restaurant or cafe for patio season. Patios can be a great way to bring in extra business and provide a unique outdoor dining experience for your customers. However, to ensure everything runs smoothly, it's essential to prepare properly. Here are some tips and tricks to help you get ready for patio season.
Ensure Your Patio is Up to Code
Before you open your patio for the season, make sure it complies with local health and safety regulations. This can include ensuring there is proper ventilation, enough space between tables, and accessible washrooms. You should also ensure that your patio is adequately lit so that customers can see their food and enjoy their meal in a comfortable environment.
Update Your Menu
As the weather warms up, customers tend to look for lighter, fresher menu options. Consider adding dishes that feature seasonal ingredients like fresh fruits and vegetables, light salads, and sandwiches. Adding refreshing drinks such as lemonades, iced teas, or smoothies to your menu can also attract customers.
Train Your Staff
Patio season can be busy, and it's crucial to ensure your staff is well-prepared. Train them on how to handle outdoor service, from setting up tables to dealing with inclement weather. Make sure your staff is familiar with the new menu items and are ready to make recommendations to customers. It's also essential to ensure that your staff is aware of any new health and safety protocols so that they can ensure your patio is a safe and comfortable space for your customers.
Invest in Patio Furniture
Comfortable and attractive patio furniture is crucial for a successful patio season. Choose furniture that is both durable and stylish, and that can withstand the elements. Investing in umbrellas or other shading options to provide relief from the sun is also essential. If you already have patio furniture, ensure it's in good condition and clean before opening for the season.
Decorate Your Patio
Your patio should reflect the style and ambiance of your restaurant or cafe. Adding decorative elements like plants, flowers, or outdoor lighting can make the space more inviting. You can also use tablecloths or table runners to add some color and create a more cohesive look.
Plan for Inclement Weather
While it's always best to hope for the best, it's also essential to have a plan in place for when the weather turns bad. Consider investing in heat lamps or outdoor heaters to keep your customers warm and comfortable on cooler days. You should also have a plan in place for dealing with rain, such as offering customers umbrellas or providing cover for their tables.
Promote Your Patio
Finally, make sure to promote your patio and let your customers know that it's open for business. Consider adding some promotional materials like flyers or posters to your restaurant or café, or sharing news about your patio on social media. Offering special promotions or discounts for customers who dine on your patio can also encourage them to try it out.
Preparing your restaurant or café for patio season takes time and effort, but the results are well worth it. By following these tips, you can create a safe and comfortable outdoor dining space that your customers will love.
If you're looking for additional support or guidance in preparing for patio season, reach out to Vancouver's best Hospitality Consulting Agency at Morgan@hospitalityconsulting.co for a free consultation. Our team can provide you with personalized advice and recommendations to help you get the most out of your patio season.
In conclusion, with proper preparation, your patio can be a profitable and enjoyable addition to your business. Ensure your patio is up to code, update your menu, train your staff, invest in patio furniture, decorate your patio, plan for inclement weather,